At YouScribe, I initially maintained and evolved the old app and its back-end APIs, and later I proposed to rebuilt a new App from scratch. I rebuilt the app entirely, and the results was better than the old app.
This app is the Netflix for books. Audiobooks, Epubs or PDFs. There tens of thousands of books available on the platform.
We mostly target the African continent, but the app has content for the Western world too. You can find it on the AppStore, or Playstore.
Here is what the app looks like on iOS and Android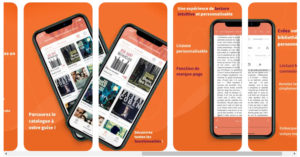 Follow me on social media and stay updated